Hollywood is buzzed with numerous talented actors and actresses and it seems as they have spent their whole life in learning acting professionally before entering in this field and making their name. But this is not so true. So we at Buzz 24-7 have compiled a list of some actors and actresses that will surely shock you when you will have a look on their educational background and what they have become now. So Let's have a look on the most educated Hollywood's actors and actresses.
Natalie Portman
Natalie is not only a talented actress but also one of the most educated Hollywood celebrities. She did her graduation in psychology from the most famous "Harward University". Along with her graduation, she also did different courses from "Hebrew University Of Jerusalem" and learned ballet and modern dance.If that wasn't enough to get surprised, then you will surely be surprised to know that this beautiful charming lady is also fluent in 5 languages that include English, Japanese, French, Hebrew, and Arabic.
Arnold Schwarzenegger
Arnold Schwarzenegger not only comes under a list of Legendary actors but also under a list of most educated actors. He did his graduation in "Internation Marketing Of Fitness And Business Administration" from the "University of Wisconsin-Superior". Before entering into the field of acting he was voted best-built man of Europe and that title became his ticket to Hollywood in America.
Jodie Foster
Jodie Foster entered the field of acting since she was 14 but she never allowed her carrier to interfere with her education. She did her Bachelors in English literature and then Ph.D. from prestigious Yale University. Though she did her bachelor's in English, she is also fluent in French and also does dubbing in French versions if English Speaking Movies.
 

Rowan Atkinson
Rowan Atkinson is a very popular Hollywood actor and 99.5% people know him as a Mr.Bean instead of his original name. Rowan was a comedian actor but his educational background is really shocking. He got a degree in 1975 in Electrical Engineering From "The Queen's College Oxford" but he was passionate about acting from his school life so he continues his passion as his professional career.
Emma Watson
We all know Emma Watson from our favorite TV series "HarryPotter" since she was a little girl. Despite becoming a famous actress at a very little age, Emma never compromised with her studies and never wanted to give up on her education. So she did her graduation in English Literature from Brown University and made her name in the most educated Hollywood celebrities.
Reese Witherspoon
Reese wanted to be an actress since she was just 7 but she never put her education behind her passion. She always got good grades in her school and had a reputation of bookworm due to her book reading hobby. She took an admission in Stanford University for the degree of English Literature but at that time her mind changed and she decided to try her luck in Hollywood and that was her good luck. Even though she didn't graduated , she has no regret but she has a wish to resume her studies one day.
Carrie Underwood
Carrie always had a singer in her. She grew on farms and always dreamed of becoming a singer but she also knew, how difficult a practical life is and also that life couldn't be spent on just dreaming so she became more practical and did her degree in mass communication from  Northeastern State University in Tahlequah, Oklahoma. After completing her studies, she realized that she can't spend her life being a journalist so she decided to give a chance to singing and her luck worked. She is now one of the best-selling artists of this time.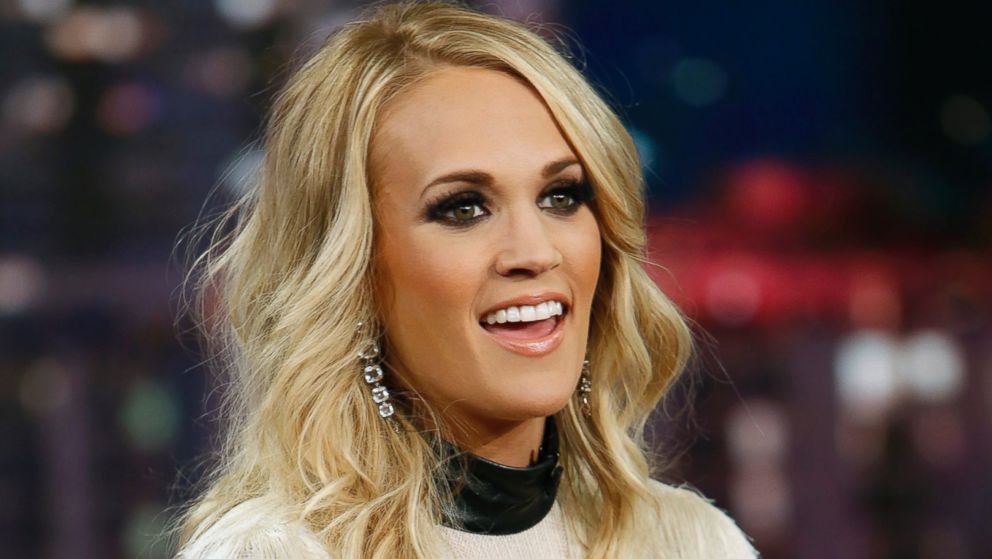 Ashley Judd
Ashley judd is a very talented actress and we all know that but she
Ashely Judd is best known as a talented actress, but the Divergent star is also extremely committed to making the world a better place. She is a devoted political activist and humanitarian whose main goals are to put an end to poverty and raise awareness across the globe. Of course, her involvement in politics wouldn't be possible without proper education.
She holds a Bachelor's degree in French from the University of Kentucky, as well as a Master's degree in public administration from Harvard's Kennedy School of Government.
She once said that she didn't choose to attend Harvard because of its reputation, "but to immerse myself in some very serious, earnest, practical learning with people who have literally dedicated all they have to public service." Now, she is one of them.