Acting in films is not an as much easy thing as it seems to be. Actors and actresses have to go through a lot to make an outstanding film. Hollywood filmmakers spend a lot of money on their films and try to make every possible arrangement they can do to avoid any type of accidents and bad incidents during shooting but still, accidents happen especially with the performers and they get injured while giving their risky shots. We at Buzz 24-7 have compiled a list of some actresses and actors who got injured during their film shooting and it seems as they just escaped the death by chance.
Aaron Paul in "Breaking Bad"
During the shooting of the first season of "Breaking Bad" Aaron Paul just skipped a serious life taking and injurious accident. He was standing at the position right below the boulder to give his shot and he asked his director to try taking a shot from a different spot and left that place. A few seconds later the boulder along with a tarp blew off with a gust of strong wind and landed at the right spot where Paul was standing a few seconds earlier.
Leonardo DiCaprio in 

"Django Unchained"
During the shooting of the film "Django Unchained", Leonardo DiCaprio got a little bit aggressive during his scene where he bangs on the table with his hands but accidentally he put his hand through the glass that injured him so badly. Instead of seeking medical attention immediately, Leonardo completed the scene with real blood by staying in character.
Halle Berry in "The Hive"
During the shoot of the scene in a movie "The Hive" where Halle had to take a nasty fall, after taking that she hit her head very hard on the concrete surface. She was immediately rushed to nearby hospital for quick medical services where she spent a couple of nights and got recovered.
 

Johnny Depp in "The Lone Ranger"
Johny Depp mostly does his stunts by his own that went sometimes too scary. Such an incident also happened while shooting the scene of the movie " The Lone Ranger". In that scene, Johnny Depp was performing a role of "Tonto" who was thrown off by his horse and mangled on the ground.  The recorded clip of that deadly scene is also available on the internet.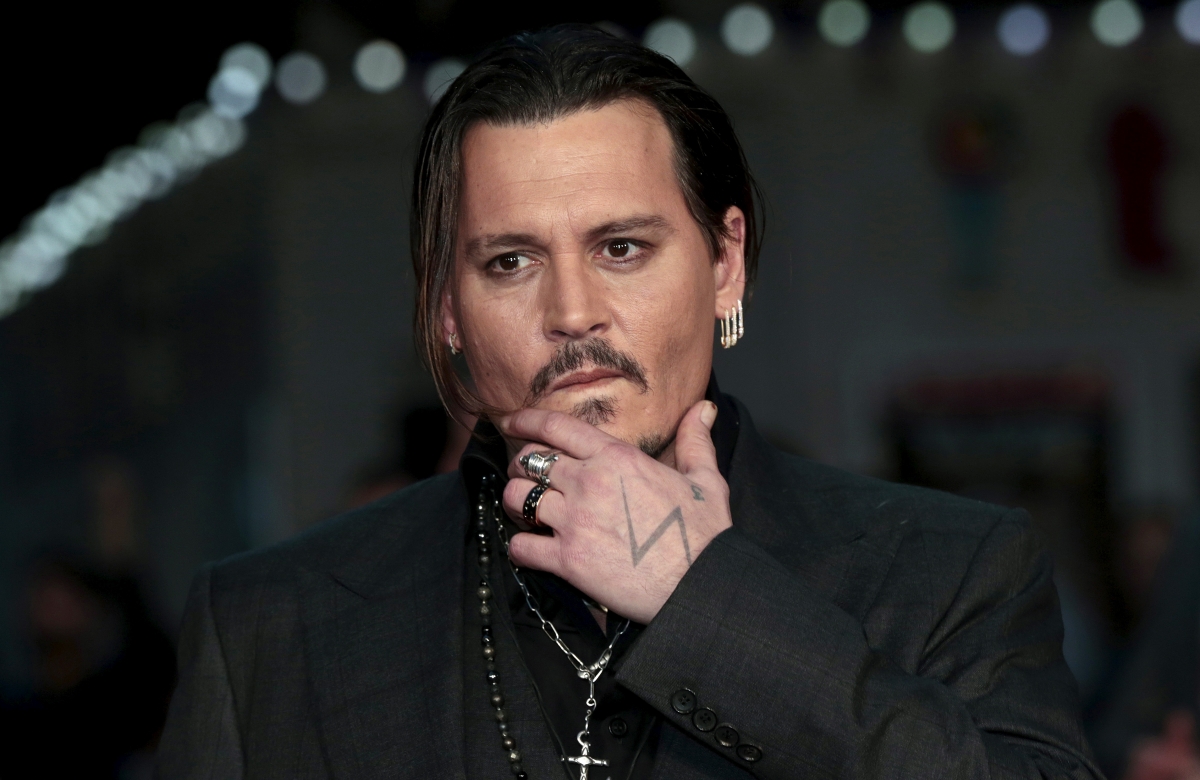 Charlize Theron in "Aeon Flux"
During the shooting of the scene in "Aeon Flux" where Charlize had to perform a backflip, she broke her neck and got badly injured. She was immediately rushed to the hospital and the shooting was post ponded for about 8 weeks.
Jason Statham in "The Expendables 3"
During the shooting of the film " The Expendables 3″ Jason Statham was nearly dead. He was driving a truck and suddenly its brakes failed. Jason was propelled into the ocean where he somehow managed to swim to safety by freeing himself from the vehicle.